The future of accessibility
The first wayfinding solution

for all types of disabilities

in
museum

Our promise: promote access to universal culture. Offer autonomy to your visitors with disabilities thanks to a step-by-step guidance application similar to a pedestrian GPS.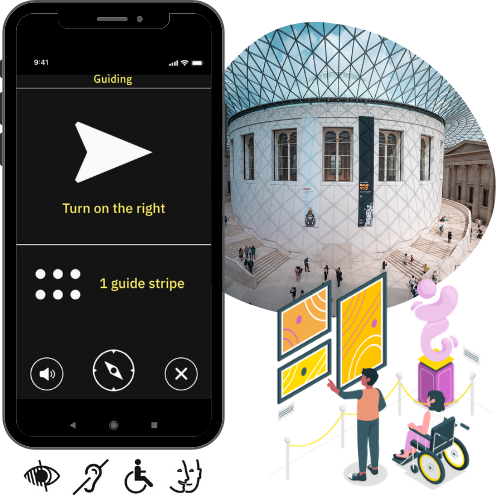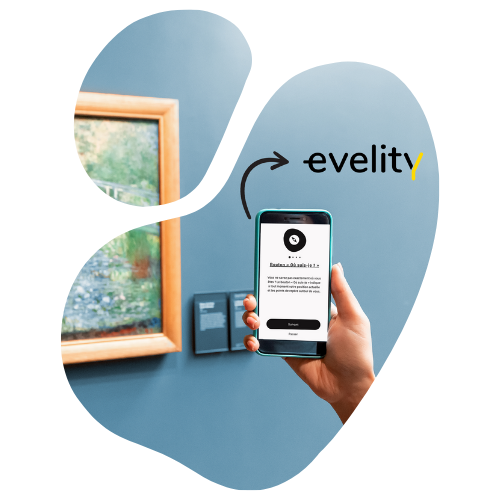 89% of people with disabilities use a smartphone
The smartphone for an
inclusive and universal culture
Museums are usually complex places. The smartphone allows the visitor to easily orientate and navigate independently, and to fully access the cultural offer.

Evelity offers interfaces and routes adapted to each visitor's profile, with or without disabilities. Geolocalized and personalized content enriches the visit all along the itinerary.
LEARN MORE
61%
of people with disabilities continue to find access to culture difficult
18%
of museums (only) are certified accessible by the Tourism & Handicap organization
TESTIMONIAL
"I don't go to the museum because I can't move freely in the galleries. It's complicated to really enjoy it when you're accompanied. With Evelity, it's really the best!"
François, 31 years old, visually impaired.
For what kind of disability?
Evelity: digital technology for
autonomous mobility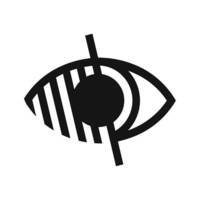 VISUALLY DISABLED PEOPLE
Audio guidance (VoiceOver and Talkback compatible)
Alerts before instructions
Route preview
Geolocalized content (voice synthesis)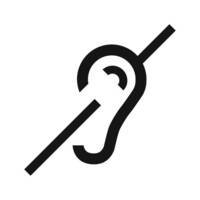 PEOPLE WHO ARE DEAF OR HARD OF HEARING
Textual descriptions
Use of icons
Preview of routes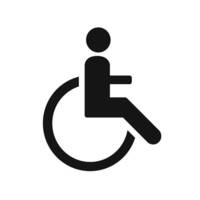 PEOPLE WITH REDUCED MOBILITY
Adapted routes
Routes preview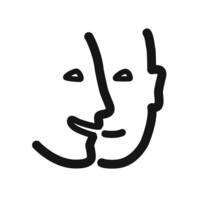 PEOPLE WITH A COGNITIVE DISABILITY
Optimized routes
Route preview
FALC language
A wayfinding solution created for people with disabilities
that benefits EVERYONE
Improving the autonomy of people with disabilities is a major societal issue of the 21st century. Museum accessibility is essential for 25% of the population and is useful for 100%!
I schedule an exchange on Evelity
They jumped into the adventure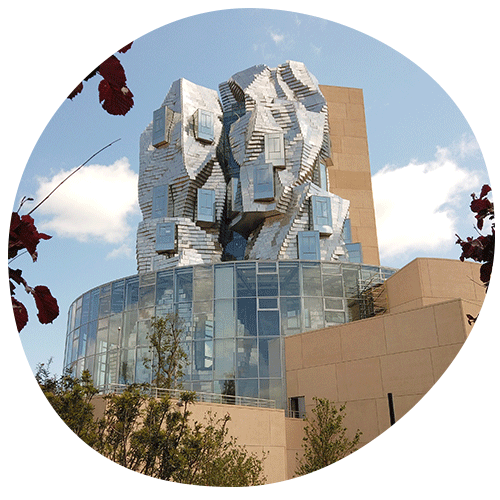 The solution of the interior GPS was identified quite quickly. This solution allowed us to offer disabled people the same flexibility as all other visitors while having very little impact on the architecture of the place. With Evelity, the possibility of managing both guidance and mediation appealed to us because the application becomes a support for all, while providing a reinforced service for those who need it most.
The most important thing in a museum is the way I am welcomed, the service provided, the technology available. The museum must be pleasant for everyone. I have enough space, the pathways are intuitive, I feel safe to enjoy the experience.
It is a question of making the public an actor in its cultural activities to enable it to become aware of this heritage and to appreciate it, to appropriate it in order to transmit it to its close circle.
Increasingly demanding visitors
Cultural venues must be
accessible to all
Think big, go further and offer your visitors with disabilities a dedicated digital solution.
Encourage the independence of your visitors with disabilities through individual and autonomous visits
Offer access to all your spaces and services to all (store, restaurant, garden, sanitary facilities...)
Offer geolocalized and personalized content
Propose adapted routes to optimize your visitor flow
Share useful information easily
Rely on a discreet and evolving solution (no work required)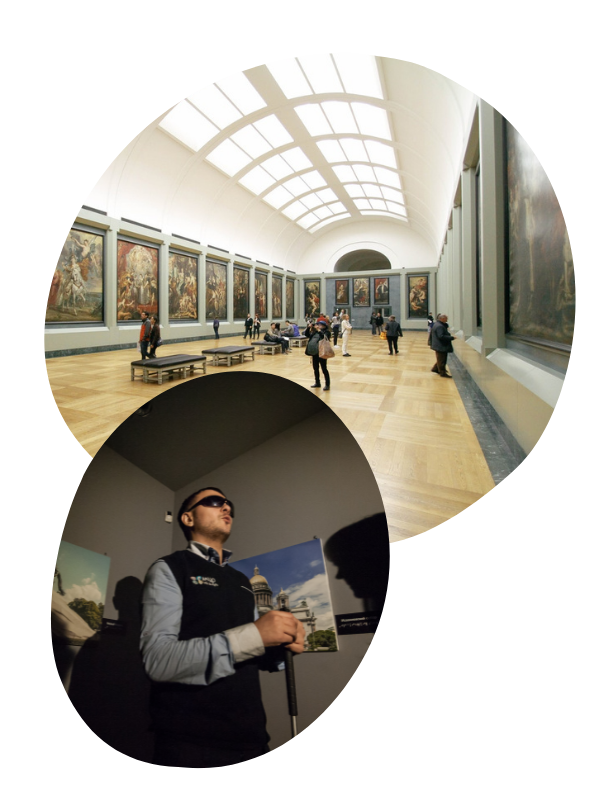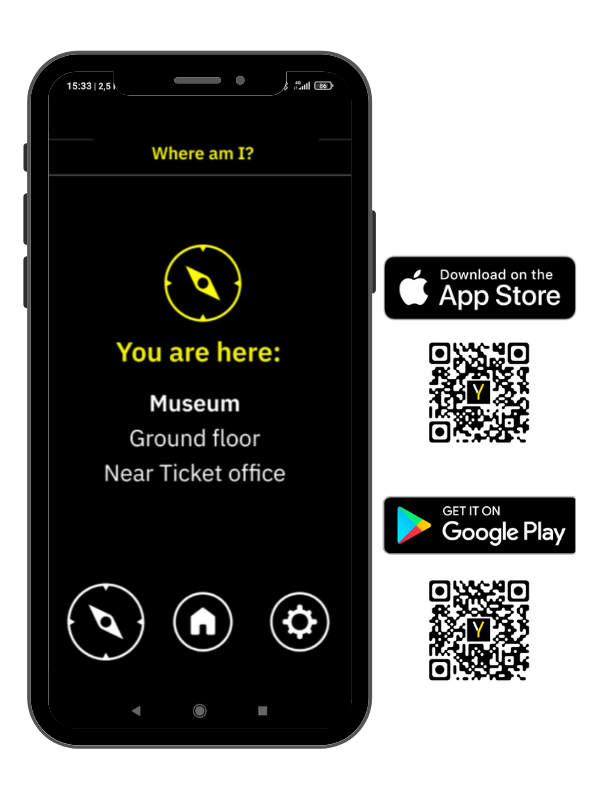 We know the primary stakeholders
A
user experience

built with +50 beta testers

Evelity answers the main needs of people with disabilities:
Gain autonomy and spontaneity for free
Discover new destinations and new services
Benefit from an application adapted to your accessibility preferences
Make your travel chain more fluid, from the subway to the museum to the university
Reduce stress and feel safe
Painless. Fast. Simple.
A
turnkey

solution

We deploy and configure the solution for you, in a few days!

A backoffice, easy to use, which allows you to :
Access statistics on the usage of the application
Close rooms in case of needs
Check the status of the infrastructure
Create, modify or delete geolocated content for your musuem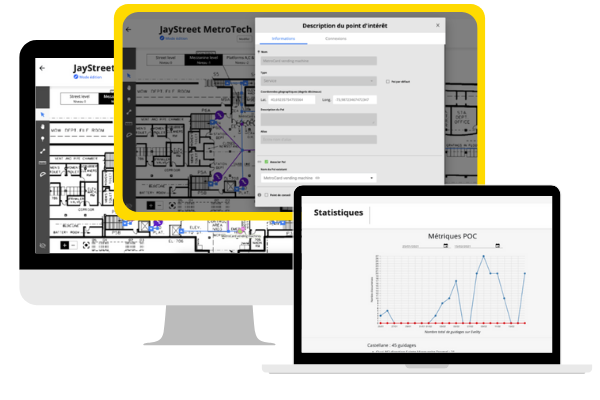 🚀 We are ready! How about you?
Why bet on Evelity today?
OUR TEAM
We are passionate about
innovation

and you ?
"We take a usage-based approach and make the most of the latest technologies to turn our ideas into reality!"
"For Okeenea, it is the places that must become accessible to all. We advocate that the costs of accessibility should not be imposed on users. These products and services should be free."
"Our user-focus is the result of a long collective and collaborative process. This approach has allowed us to build trust with users."
FAQ
Shall we tell you
a little more

?
Okeenea : who are we ?
Okeenea Digital is a subsidiary of the Okeenea Group, specialists in the conception and supply of accessibility solutions since 1993 ! Among other things, we invented the audible beacons for traffic lights. For the past 2 years, we have been innovating with the Evelity digital indoor guidance solution for all types of disability, for all types of public buildings.
How does Evelity work ?
Within Evelity, we provide a turnkey solution allowing precise mapping and navigation inside your building open to the public.
But concretely, how does it work ? Our team studies the plans of your facilities and defines the implementation of a network of bluetooth beacons. Thanks to these beacons, we can guide your travelers from a point A to a point B.
We integrate a technological layer of type "sensor fusion" allowing the localization of the user's smartphone by integrating a network of beacons (bluetooth beacons) and the GPS to treat the surroundings of the buildings. We add algorithms to the geographical data sources to associate the "raw" position with its "probable" position on a location. This is the indoor geolocation technology.
Building open to public : micro-location VS indoor geolocation
Micro-location in building open to public is a limited technology that allows to locate a person when he is close to a beacon (point of interest or landmark). It does not allow a precise and continuous indoor wayfinding.
Indoor geolocation, on the other hand, allows indoor navigation like a GPS, with an accuracy of 1m50 and step-by-step instructions. With Evelity, this is the technology we use, recommend and improve every day.
How long will it take to deploy the solution ?
It depends on the surface to be equipped with Evelity, it can go from a few days to tens of days. Contact us to find out more!
Recovery of maps and POIs to cover
Location scouting
Implementation plan of the infrastructure
Validation by the client
Installation of beacons and settings
Creation and routing of locations in the application. Adding geocalized contents.
Tests and settings
It's delivered!
Becoming a museum accessibility model: how to proceed?
Culture for all is a universally recognized notion. We, as human beings, depend on culture, in all its forms, to understand our society, to be part of it, to think differently... If you are a curator or a museum director, you are probably sensitive to this and you are keen to offer your visitors the best possible experience. But what about visitors with disabilities? What solutions can you put in place to make your museum accessible to them?

Not only does an accessible museum mean welcoming all types of visitors, regardless of their profile, but it also means making its content understandable to all. Your mission as a museographer is to meet both of these challenges. Whether it's paintings, sculptures or documentaries, museums have a duty to make culture accessible to all their visitors. It has always been a field sensitive to accessibility and this much earlier than others. Since culture creates dialogue and connections to others and is also synonymous with social inclusion, it makes sense.

Let's take a look at some best practices to make your museum accessible!

👉 Check out the full article by Okeenea!
A SOLUTION THINKED FOR FACILITIES AND COMPANIES
Take the time to
share the information

with your colleagues by

downloading our booklet

!

Enjoy your reading! 🎁